The confidence to advance
With all the complexities and variabilities inherent in biological systems, you need instruments and reagents you can count on to deliver reproducible results day-in, day-out. At MP Bio, we understand the importance of dependability and have built a comprehensive portfolio of life science products and services that are designed to keep your workflows flowing and your science on track.
From amino acids and antibodies to Zea mays sample preparation reagents, you'll find everything you need to keep your studies moving at MP Bio. If you don't find what you need just contact us—we can customize and custom source to meet your needs.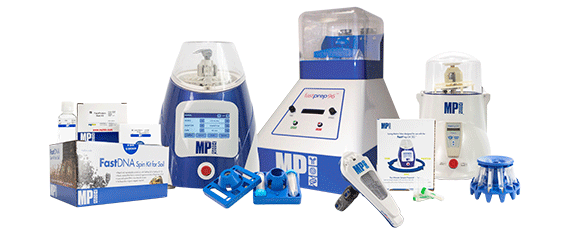 Start Right
Because good data doesn't happen without good samples, MP Biomedicals has built a family of sample preparation products optimized for quality, reproducibility, and usability. From our FastPrep™ Systems that are easy to use, easy to clean, and dependably deliver reproducible results, to lysing matrices and bead beating tubes that are designed for homogenizing a comprehensive range of samples, the sample prep products from MP Biomedicals get your workflows started right.
Redirecting in

3

seconds...
Check If It's Fresh
The freshness of incoming raw materials is just as important to the quality of your end-product as the freshness and shelf-life determination of your finished goods. Designed for simplicity and speed, the SafTest system has proven to be the system of choice for rancidity and food quality testing for over 15 years. SafTest kits provide rancidity testing for free fatty acids, peroxides, alkenals and malonaldehydes in agreement with AOCS methods.
Depend on 7X™ Lab Detergents for no-etch cleaning of glassware and plasticware that is safe for tissue culture and cell culture. Cited in over 8,000 scientific publications, 7X Detergents are GMP-compliant detergents that are highly recommended for use in a variety of manufacturing and laboratory cleaning applications, including general lab glassware cleaning, flow cytometry instrument cleaning, industrial plastic cleaning and cell culture incubator cleaning.
Redirecting in

3

seconds...
Study the Green
With a single, standardized workflow, you can bring dependability and predictability to your plant research challenges. Whether you're improving productivity, quality, or disease and pest resistance, MP Biomedicals gives you products that cover the whole plant research workflow, including plant culture, sample preparation, DNA and RNA purification, end-point and real-time PCR, and additional molecular analysis.