Lipid Quality Testing Categories
Top Lipid Quality Testing Products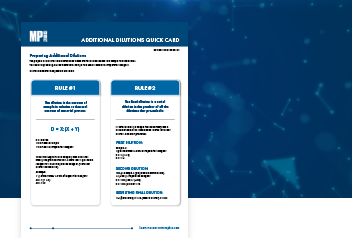 A guide to getting the best results when the sample needs dilution.
Read Brochure
Food Quality Testing using SafTest
The SafTest test methods are an environmentally friendly solution for analyzing fat and oil degradation to assess the quality and freshness of your product. SafTest can be customized to your workflow, from incoming raw material testing to establishing the shelf-life of your finished product. Fat quality is used as a key indicator of overall quality, ensuring proper texture, odor, flavor, nutritional value, safety, stability, reliability and consistency.

Key benefits of the SafTest system: 
Proven – Reagent kits have been designed for reproducibility, lot-to-lot consistency, scalability and ease-of-use.

Speed – Rapid, on-site results in as little as 20 minutes .

Convenience – Kits are configured and standardized for analysis of 110 samples at a cost of ~$4.50 per sample.

Flexibility – Customizable platforms for running various types of liquid or solid samples.

Safety – Reagents are low hazard and require no toxic chemicals or solvents.

Quality – Kits and testing methods in alignment with AOCS test methods.