DNA & RNA Isolation Kits for any Application
Top DNA & RNA Isolation Products
DNA & RNA Isolation Resources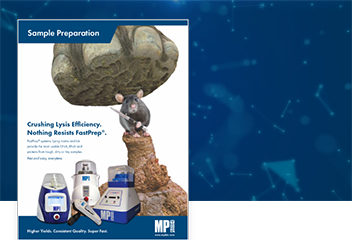 Provide the most usable DNA, RNA, and proteins from all samples with FastPrep systems, lysing matrix and kits.
Read Brochure
A complete solution from sample preparation to molecular analysis of environmental samples.
Read Brochure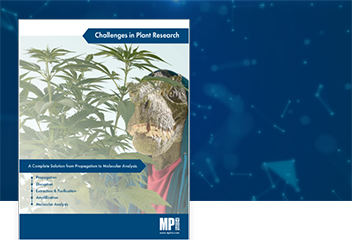 Discover our range of reagents and instruments designed to meet the challenges of plant research.
Read Brochure
Challenges in Nucleic Acid Extraction
Metagenomic studies involve isolation of nucleic acids from the entire biome of a given sample. Environmental or gut samples can present significant challenges in terms of sample preparation and subsequent isolation and purification.

Typical soil, sludge, and fecal samples exhibit variables that can make processing procedures difficult to standardize. These variables include: complex matrices with varying mechanical and rheological properties; diverse biological materials including microorganisms, plant and animal tissue, and other cells; and innate PCR inhibitors and degrading enzymes.

Cited in over 8000 scientific publications, FastDNA Spin Kits for Soil and FastRNA Pro Soil Kits deliver the highest yields of contaminant-free DNA and RNA from these samples. They contain Lysing Matrix tubes and all the reagents needed to extract DNA and RNA in a process that efficiently removes humic acids and other PCR inhibitors.