Microbiology Culture Media Categories
Top Culture Media Products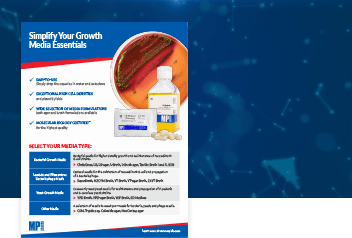 A comprehensive line of high-quality growth media in capsules and pouches for the ultimate in convenience & accuracy.
Read Brochure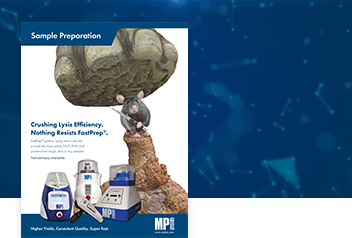 Extraction and purification of DNA, RNA, and proteins from all samples with FastPrep systems, lysing matrix and kits.
Read Brochure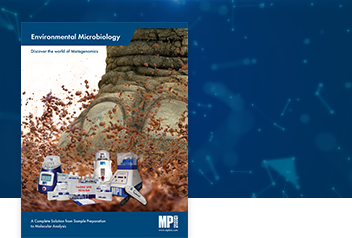 A complete solution from sample preparation to molecular analysis of environmental samples.
Read Brochure
Custom Media Formulations
If you cannot find the media variation you need in our extensive pre-mixed media list, we can easily make it for you out of our Molecular Biology Certified raw materials.

Following strict, commercial manufacturing guidelines, our experienced media team creates your custom recipe and helps you develop the media format that is best for your application.

If you are looking for the ultimate in ease and convenience, MP Bio media capsules eliminate waste, inaccuracies and mess associated with weighing out bulk powder. Simply drop the capsules in water and autoclave!