Antibiotic Product Categories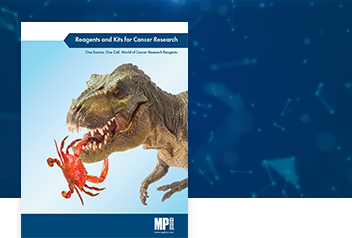 Learn more about MP Bio's anti-cancer reagents and cancer cell biology research tools.
Read Brochure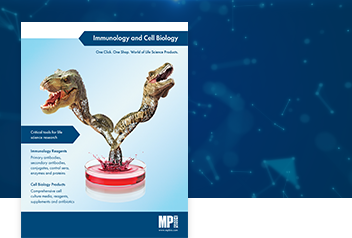 Learn more about MP Bio's Cell Culture Medium and Supplements for immunology and cell biology research.
Read Brochure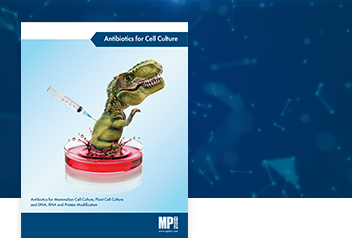 Quick reference guide to selecting the right antibiotic for your cell culture experiments.
Read Brochure
Antibiotics for Cell Culture and Cell Selection
Antibiotics are biochemicals that can kill or prevent the growth of bacteria. The mechanism of action for each antibiotic varies, but can include disrupting cell wall synthesis, preventing nucleic acid metabolism, disturbing the microorganisms' ability to synthesize proteins, and disrupting membrane structure. While some antibiotics specifically target gram-positive or gram-negative bacteria, others possess a mechanism of action that is active against both. The major classes of antibiotics include: penicillins, tetracyclines, macrolides, cephalosporins, fluoroquinolones, and aminoglycosides.