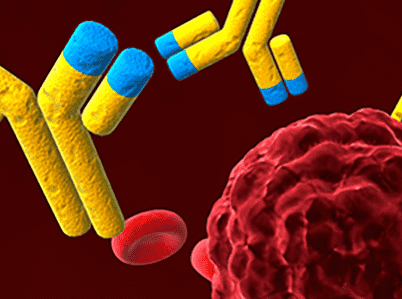 Autoimmune diseases occur when the immune system mistakenly attacks healthy cells in the body. Common autoimmune diseases include Rheumatoid Arthritis, Lupus, Celiac Disease, Multiple Sclerosis and Thyroidal disorders (Hashimoto's thyroiditis and Graves' disease). Enzyme immunoassays (EIAs) provide a robust, quantitative method of measurement and surveillance of the analytes associated with these disorders, such as Rheumatoid Factor, dsDNA, Thyroglobulin, Thyroid Peroxidase, and Gliadin. Disease states can be identified and monitored through the quantitative detection of autoantibodies that bind to these target analytes in your serum or plasma sample.
1 Results Found
Immunoglobulin E (IgE) ELISA Kit
The Immunoglobulin E (IgE) ELISA Kit is for the quantitative determination of IgE in human serum. This assay is to be used for the assessment of hypersensitive and allergic reaction patients. Kit has a lead time of 1 week from order receipt.