qPCR & PCR Kits and Reagents
A complete portfolio of high-performance PCR enzymes, optimized PCR and qPCR mastermixes as well as premium quality PCR reagents.

With more than twenty years of experience in the research and development of thermostable polymerases, MP Biomedicals offers a comprehensive PCR product line suitable for a variety of PCR applications.

To complement our PCR enzymes and mastermixes, MP Biomedicals provides a highly pure reverse transcriptase and cDNA Synthesis Kit for reliable reverse transcription of total RNA templates as well as a complete range of deoxynucleotides and PCR enhancers.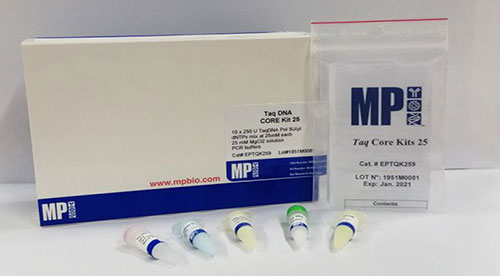 Taq Core Kits
Featured Product
All the reagents required for PCR assembled in a ready-to-use kit.