Proven quality technologies for results you can trust
Molecular testing of plants and plant-derived samples is a proven powerful research area for improving the productivity, quality, and disease resistance of plants.
The MP Biomedicals solution covers all plant research needs and creates seamless lab workflow.
Your research will benefit from our broad range of products for plant culture, sample preparation, DNA & RNA purification, end-point and real-time PCR and further molecular analysis.
At the forefront of plant research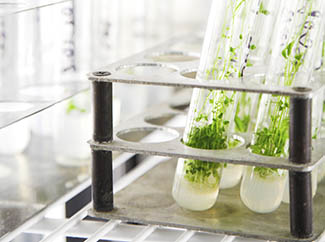 Propagation : Grow your cells and seedlings
A rich portfolio of exemplary quality products
MP Biomedicals offers a comprehensive selection of plant culture media, plant growth regulators, antimicrobials used for bacterial decontamination of cultures and transgenic cells selection, gelling agents as well as the PlantCon plant tissue culture container.
Plant Culture  Plant Growth Regulators  Antibiotics for Plant Research Gelling Agents Labware
Redirecting in

3

seconds...