Plant Tissue Culture Media
MP Biomedicals offers a large range of plant tissue culture media and accessories designed to support optimal plant cell growth, with reproducible and consistent results.

Successful plant cell culture requires high quality and dependable culture media with balanced macronutrients, essential micronutrients and vitamins. PlantCon™, a sterilized, plastic and disposable container, provides optimal light transparency, controlled atmospheric gas exchange, and managed moisture system for reliable and reproducible results.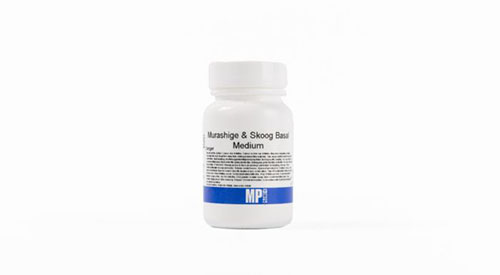 Murashige and Skoog Medium
Featured Product
Balanced formulation for successful plant cell culture.