Antibody Product Categories
Fighting SARS-CoV-2 Coronavirus with our Antibodies
MP Biomedicals is supporting global scientific research into understanding and combatting SARS-CoV-2, the virus behind the COVID-19 pandemic, by providing high quality reagents and kits for diagnostics and immunoassays.
We now offer :
Monoclonal antibodies with high affinity to the SARS-CoV-2 spike proteins for western blot, immunoprecipitation, ELISA tests, rapid tests and flow cytometry.
Five recombinant antigens expressed in E. coli and HEK293 cells, including the spike protein, host receptor ACE2, and the nucleocapsid protein for SARS-CoV-2 diagnostics and research applications.
Antibody test kits that generate results you can trust when identifying individuals with recent or prior infection with SARS-CoV-2.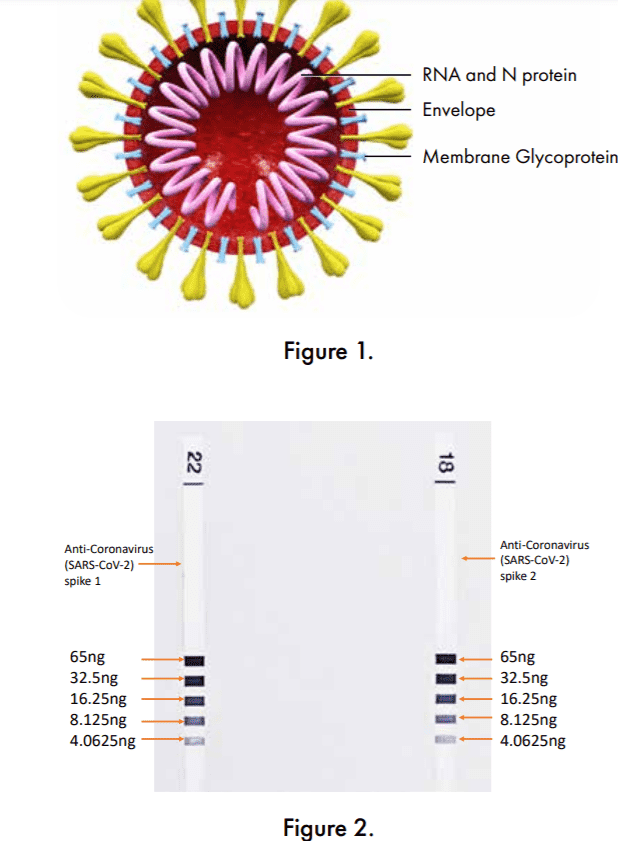 The SARS-CoV-2 genome encodes four structural proteins: spike (S), envelope (E), membrane (M), and nucleocapsid (N). The spike protein (S-protein) consists of two subunits, S1 and S2, and is the most common target for antibodies used in diagnostic testing as well as for neutralization assays and vaccine development. The spike protein's S1 subunit binds to the cell surface ACE2 receptor, and S2 subunit enables membrane fusion.