Quickly identify the Lysing Matrix tailored to your application
Optimal cell disruption for any sample type
FastPrep® Lysing matrix make difficult-to-lyse samples easy. No matter how tough or resistant your samples are our bead beating tubes will effectively disrupt cell walls, providing the highest yields of nucleic acids and proteins in a matter of seconds.  All lysing matrix tubes are highly reproducible and are certified DNase and RNase free. We offer a wide variety of lysing beads and matrices to fit all sample types and applications.
Size of the beads and composition optimized according to the sample
Fit any high-speed bead-beating homogenizers or grinders
Available in standard sizes: 2 mL, 4.5 mL, 15 mL, 50 mL tubes or 96-well plates
Avoid cross contamination with closed Lysing Matrix tubes
Validated worldwide with 3,000+ Lysing Matrix specific publications
We offer custom manufacturing of specialized tubes to fit your specific needs. Contact us for more information.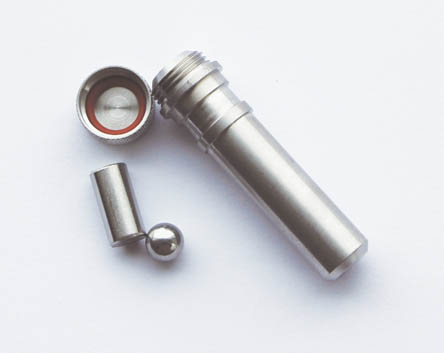 Ideal for grinding, lysing and homogenizing your most resistant samples
Environmental and Agriculture - Tough seeds such as dried corn, soybeans, wheat, tomato, and chile; wood, bark, roots; animal claws and hooves
Forensics - Bone, teeth, hair, fingernails, non-biological substrates
Cancer and Disease - Tough tissues, bone, cartilage, skin
Industrial - Non-biological, rocks and minerals, plastics and composites, printed circuit boards, wood and building materials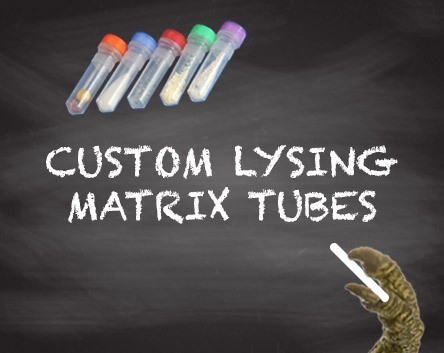 With more than 20 years of extensive experience in producing high quality Lysing Matrix tubes, MP Bio manufactures specialized tubes tailored for your specific needs and application.
Customized to your exact requirements. Manufactured according to the type of tubes as well as nature, size and volume of beads
Follows the strictest quality controls to fit your project
Combines high quality with reproducibility
Guarantees the most competitive pricing