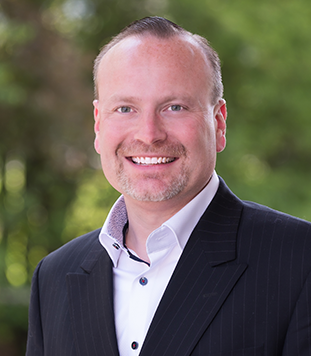 Jon A. Stehura
Chief Financial Officer
Jon A. Stehura joined MP Biomedicals as Chief Financial Officer in January 2018.  His track record of outstanding functional and operational finance and business partnership is a welcome addition to the Executive Management team.
Jon's career has always been rooted in Finance but he has participated and led many cross-functional projects and teams that have provided him the breadth of knowledge in all areas of the business.  After serving for 2 years as Staff Accountant at the Cleveland Clinic Foundation, he moved into the Internal Audit Department at ParkOhio Industries. He was the Senior Auditor for the company until he was moved into one of the divisions as Controller. His 14-year career with ParkOhio had him moving between 4 divisions, culminating in his position as Chief Financial Officer of the ParkOhio Products division.  Jon worked on and led a number of due diligence projects and was a key player in the acquisition and integration of multiple locations. He also led the design and inaugural rollout of the Manufacturing Sector's Sarbanes-Oxley framework.
Following ParkOhio, Jon joined the Laird financial team in 2012. His final position before leaving the business to join MP Biomedicals, was as Director of Finance for the North America region of the Performance Materials business unit. He also led the partnership with the Research and Development and Product Management teams where he developed models for evaluating new business opportunities and assisted in shaping the product roadmaps of the company.  Jon was also the lead Finance architect of the model used for evaluating and implementing the footprint rationalization project, a $60 million restructuring of the business, and then led the North American team in the implementation of this project resulting in expected savings in excess of $20 million annually.
Jon holds a Bachelor's Degree in Accounting from DeVry University and a Master of Business Administration from Cleveland State University.  He is a Certified Public Accountant (CPA) in the state of Ohio.