您可以信赖的生化试剂
五十多年来,全世界的科学家一直依赖MP Biomedicals来获得优质的生化试剂。无论您的工作重点是分子生物学,免疫学,细胞生物学,生物化学还是其他生命科学研究领域,让我们提供经过长期验证,值得信赖的试剂来支持您的重要研究。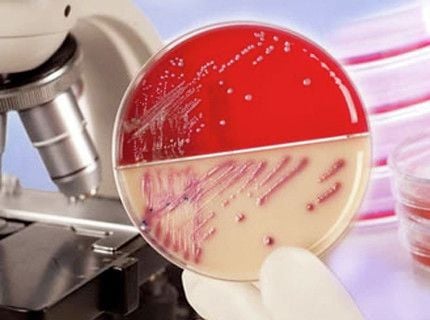 High purity antibiotics for your critical research applications
When your research requires an antibiotic, our comprehensive antibiotic showcase is the place to go. MP Biomedicals offers more than 350 high purity antibiotics for all research applications. Whether you require an antibiotic as a cell culture additive to prevent contamination, as a cancer research tool, or a rare antibiotic to study the ever increasing epidemic of antibiotic resistance, we provide a myriad of choices.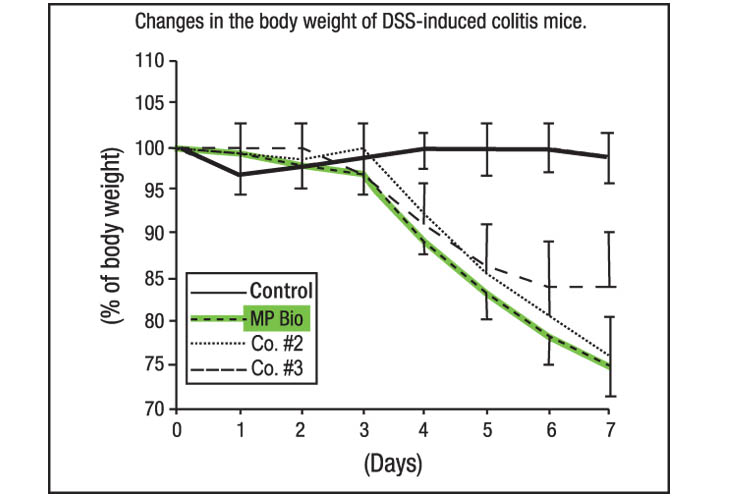 我们的金标葡聚糖硫酸钠(DSS)是诱导严重肠道炎症动物模型的最为有效的产品。
超过3000篇同行评审的文献在IBD、结肠炎和结肠癌的重要研究使用 MP Biomedicals 生产的DSS。
Bamba等人(2012)对3种不同的DSS进行了对比分析,以验证结肠炎的化学和细胞毒性以及结肠炎的严重程度。
他们的研究结论是,MP Biomedicals 的DSS可诱发严重的结肠炎,表现包括体重变化、DAI评分、结肠重量/长度以及组织学评分。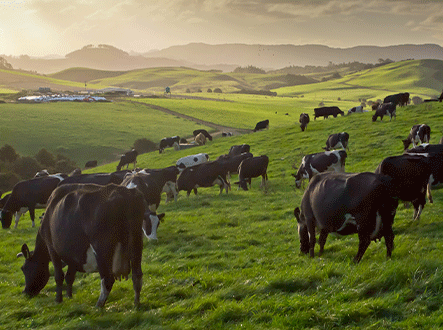 High quality bovine plasma proteins manufactured in Auckland, New Zealand.
我们的金标葡聚糖硫酸钠(DSS)是诱导严重肠道炎症动物模型的最为有效的产品。
超过3000篇同行评审的文献在IBD、结肠炎和结肠癌的重要研究使用 MP Biomedicals 生产的DSS。
Bamba等人(2012)对3种不同的DSS进行了对比分析,以验证结肠炎的化学和细胞毒性以及结肠炎的严重程度。
他们的研究结论是,MP Biomedicals 的DSS可诱发严重的结肠炎,表现包括体重变化、DAI评分、结肠重量/长度以及组织学评分。