Your Global Sourcing Partner
MP Bio is dedicated to providing the most innovative products with the highest quality for your manufacturing needs. We are committed to supporting you with custom products tailored to your applications based on exacting specifications. Customers partner with MP Bio because of the desire for a long-time, proven provider and reliable colleague in the fields of Fine Chemicals, Life Science Research and Diagnostics Manufacturing Solutions. We never rest in our quest to remain at the forefront of discovery in the ever-changing biomedical industry.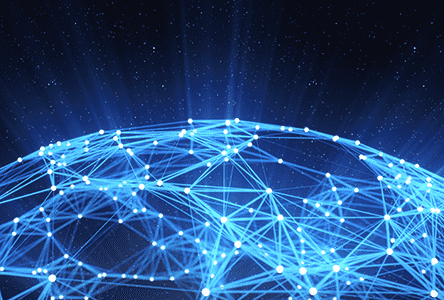 MP Bio is committed to continuous improvements with capabilities to respond to the dynamic needs of the industries we serve. In addition to these increased capabilities, we have cGMP compliant and FDA licensed facilities in the USA and Singapore. MP Bio's worldwide facilities are certified to ISO 13485:2016 or ISO 9001:2015, as part of the multi-step process towards meeting and exceeding regulatory compliance standards.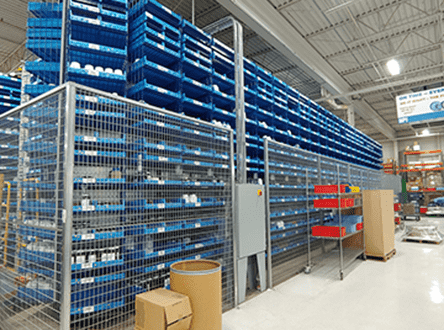 MP Biomedicals is dedicated to providing you with unparalleled service. We can source chemicals globally and provide you with a cost-effective solution and time savings. We have a dedicated staff for sourcing raw materials and intermediates so there is no longer the need to have multiple suppliers for multiple products. Let MP Bio be the single supplier for all your manufacturing needs.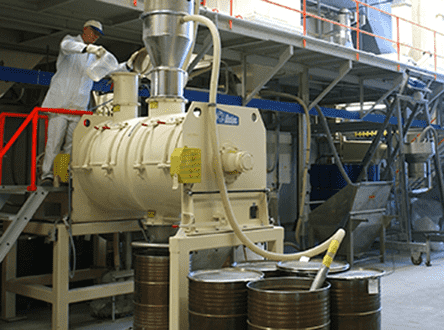 Adsorbents from MP Bio are based on the program of the Woelm company and can be traced back to the 1940's with the standardization of alumina production. This innovation has paved the way for further manufacturing improvements and has allowed us to provide optimum separation products for industrial use.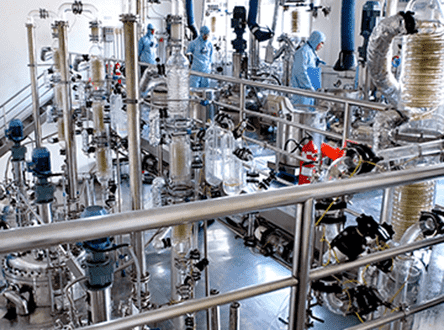 Our comprehensive organic synthesis R&D, pilot and production services are through our parent company, Valiant Co. Ltd. For over 20 years, Valiant has produced products using a variety of organic synthesis pathways, polymerization reactions, and hydrothermal synthesis methods.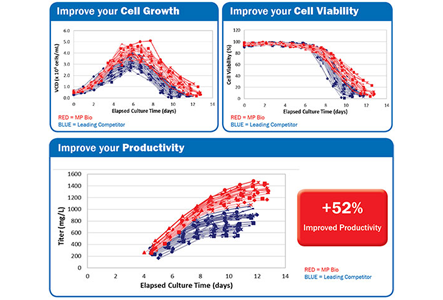 As a specialized manufacturer of high-quality biological products, MP Bio New Zealand has gained an international reputation in providing bovine plasma proteins to the biopharmaceutical, animal health, and diagnostic industries. Our proteins are chromatographically purified to ensure the highest purity of intact proteins obtainable, without the compromising effects of traditional methods. Our portfolio of the finest bovine proteins is available in various grades for a wide range of applications.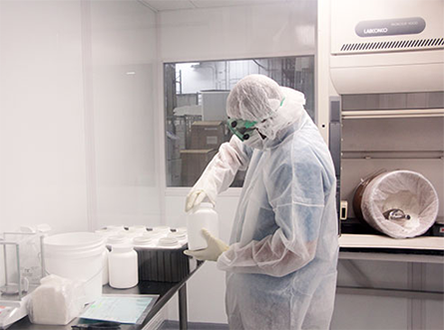 Our eMPowered raw materials enable us to partner with you by providing regulatory-certified raw materials with extensive documentation on manufacturing source, origin, purity, testing procedures and benchmark supply chain integrity. We provide product specifications, Certificates of Origin, GMO declarations, shelf-life statements, change control and Confidentiality Disclosure Agreements. Our major production capabilities provide a broad selection of qualified raw materials to maximize proficiency in your processes.
Uncompromised reliability, supply chain transparency and sustainability with a Supplier Certified Quality System provide you the most powerful raw materials available. In addition to custom manufacturing of eMPowered raw materials, we work with you to establish and finalize the exact specifications and testing criteria according to your needs. Our raw materials supply, manufacture, regulatory, and testing capabilities fully empower you to control your supply chain and eliminate risk. Our high-quality portfolio of eMPowered raw materials is the fastest, safest, and most reliable way to bring biopharmaceuticals to the market.